Boat Nets
Guide Boat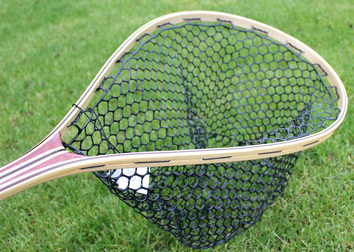 The Guide Boat Net, is our original boat net, it features a large tear drop bow. Its dimensions are:

Bow: 16" x 24"
Handle: 30"
Overall Length: 54"
---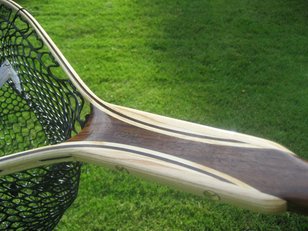 Both the Guide Boat, and Clark Fork CAN come with the new reinforced handle.


Clark Fork
Bow - Showcasing bag depth
After the Guide Boat become such a hit, we decided we would add another boat net to our collection. The Clark for features a rectangular bow instead of the standard tear drop. Its dimensions are:

Bow: 15" x 24"
Handle: 30"
Overall Length: 54"
---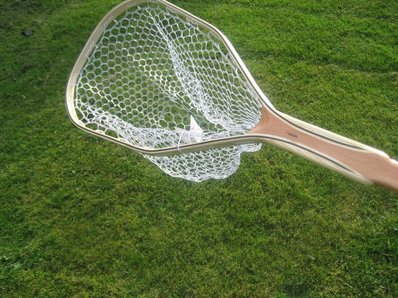 Clark Fork with reinforced handle. Both the Clark Fork and the Guide boat, CAN come with the reinforced handle.



Grande Ronde -
Coming Soon, Currently in production, to be launched early summer 2011!!
Grande Ronde
This is our new, improved, and extra reinforced Steelhead Boat Net. This net features an Extra Large Bow, with a deep bag for those large Steelhead! The Grande Ronde comes with a solid handle. Its dimensions are as follows:

Bow: 20" x 30"
Handle: 36"
Overall Length: 66"


---
Laminated Handle Choices
*Guide Boat and Clark Fork, can come in any combination of Laminated Handle.
*Grande Ronde comes only with a Solid wood handle.
Fisknat Landing Nets - Tacoma, WA - Bob Nelson - 253-538-1084 -
Fisknats@aol.com